From the General Manager
Why Should You Choose Woodside…
On behalf of the staff and grounds crew, I would like to thank you for your interest in Woodside Cemetery and Arboretum. Woodside is a true gem and a beautiful community asset for all to enjoy. The grounds were opened in 1891 and today we proudly maintain over 44,000 individual memorials.
The Cemetery and Arboretum covers over 135 acres of beautiful, mature grounds. Our plant collection includes both the best examples of our native species and many unusual and rare specimens from around the world. To this collection, we add over 5,000 annual flowers every year and we maintain over 75,000 spring bulbs. All of our plant collection is carefully labeled and cataloged on a master Arboretum map and is free to everyone. There is always something wonderful to see in the Arboretum season after season.
Woodside is a financially strong and stable non-profit, community owned, association unlike many other cemeteries that are owned by large, for-profit, corporations. When a family invests in a memorial at Woodside, the money stays in Middletown, used on the cemetery and arboretum grounds, to the benefit of the Middletown community. We have been investing in the property since 1891 through a perpetual care fund. The principle of this fund, in accordance with State Law, cannot be spent; only the interest and dividends can be used to operate the Cemetery and Arboretum. This fund, like Woodside itself, will always be here as a lasting memorial to those individuals and families who have gone before us.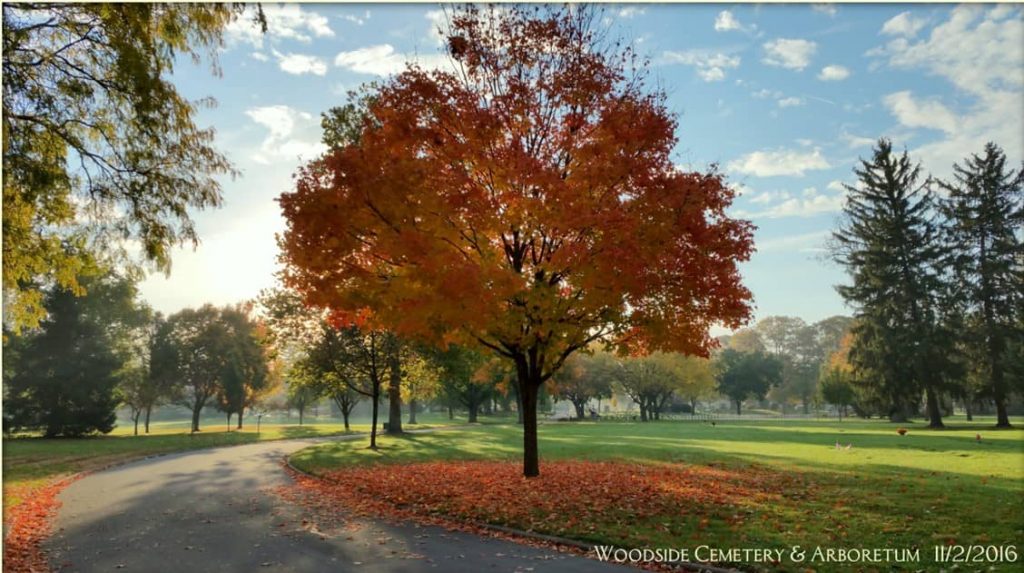 In addition to the cemetery, Woodside offers a community room that can seat up to 100 people and a chapel with a newly restored pipe organ. The chapel and community room are available for family or community gatherings. We also offer many options for permanent memorials for those families who choose cremation. They range from indoor, climate controlled visiting areas to beautiful outdoor landscaped gardens with a quiet, flowing fountain.
We think you'll be pleased with what you discover and our staff is always here to help.  Welcome to Woodside; we stand behind our mission with  Care You Can Trust…Always 
Dan Diver
General Manager