Traditional Burial Options
In-Ground Burial – Woodside Cemetery offers 2 distinct types of burial spaces; Marker Lots (graves) and Monument lots. Cremains (ashes) may also be buried with the required use of an urn-vault.
Marker Graves – may be purchased individually using a single granite marker memorial or a companion two-grave marker lot with side by side graves using a larger companion stone centered over the 2 graves. Upright monuments are not permitted on marker spaces.
For more information on headstones and how to mark a grave, please go to Granite Sales for more information.
Monument Lots – are larger in square footage and are located throughout the cemetery; a typical lot can accommodate 2 burials. Woodside offers monument lots for 2, 4, 6 and 8 graves. Larger Estate Lots are also available and have the option of putting a family monument centered over the lot with footstones placed at the foot of each grave.
Planting Cube Lots offer burial spaces that have trees and ornamental plantings directly behind the headstones. Planting cube lots are available in Sections 17, 21 and 26.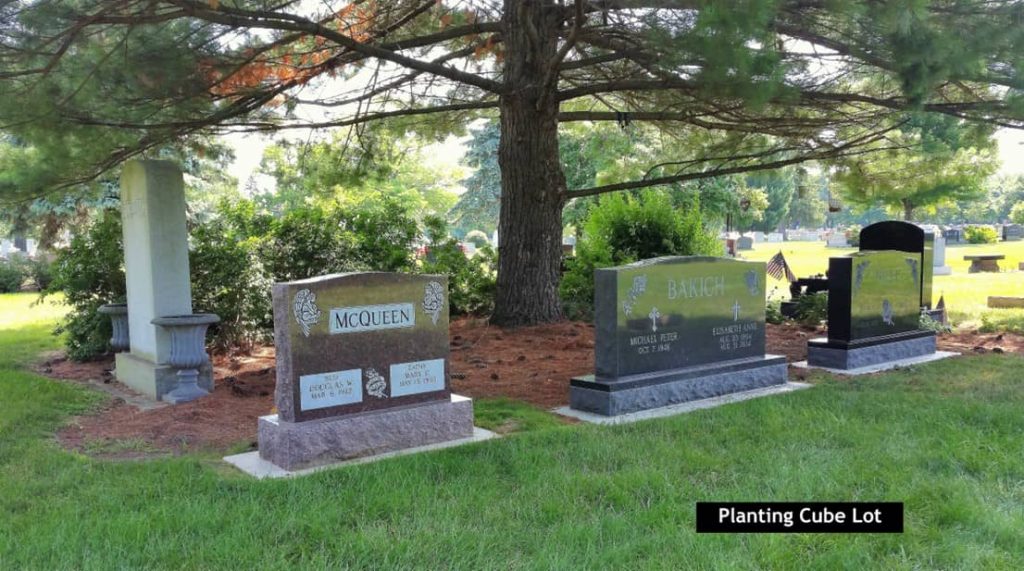 Mausoleum Burial Options
Mausoleum – Woodside Cemetery & Arboretum built phase I of it's Mausoleum Complex in 1969 and has completed 5 more additions since. Each building holds approximately 500 burials. Mausoleum Crypt Spaces are designed to hold caskets for an (above-ground) burial. We offer single crypts, tandem or double units also. The mausoleum complex is a lovely serene location that offers a peaceful place to visit your loved ones. Cremation niches are also located in the Mausoleum. (See Cremation Options)
Mausoleum Buildings
Walls facing the street are considered exterior. The Walls facing the interior are considered "courtyard" or interior.
All buildings hold full casket burials with cremation sections on selected walls.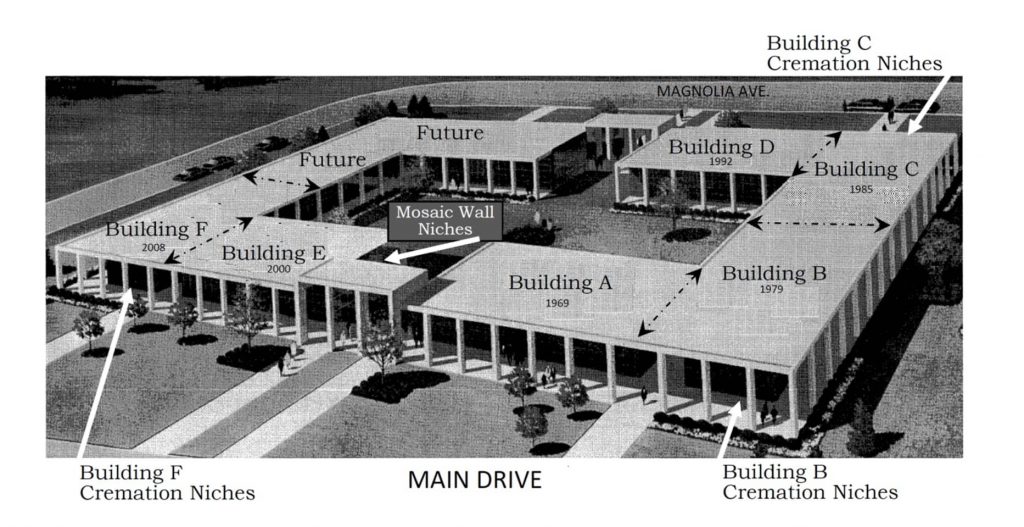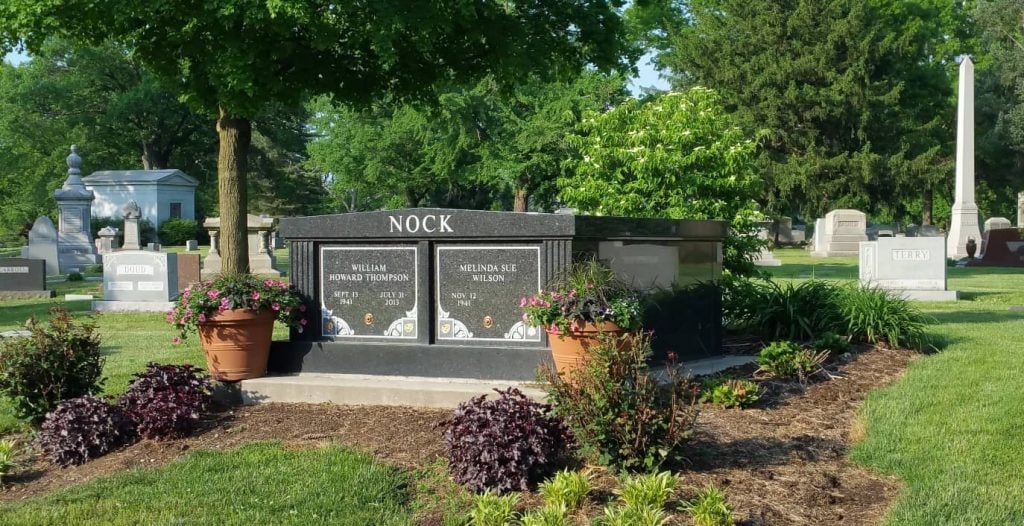 Above Ground Burial Options
Crypt Burials – Private above ground cryptoleums may be installed on our Estate Lots which include endowed care and custom landscaping. The square footage around the crypt can accommodate additional burials and cremation inurnments. Talk to our Sales Team to get more information on the options of a private crypt.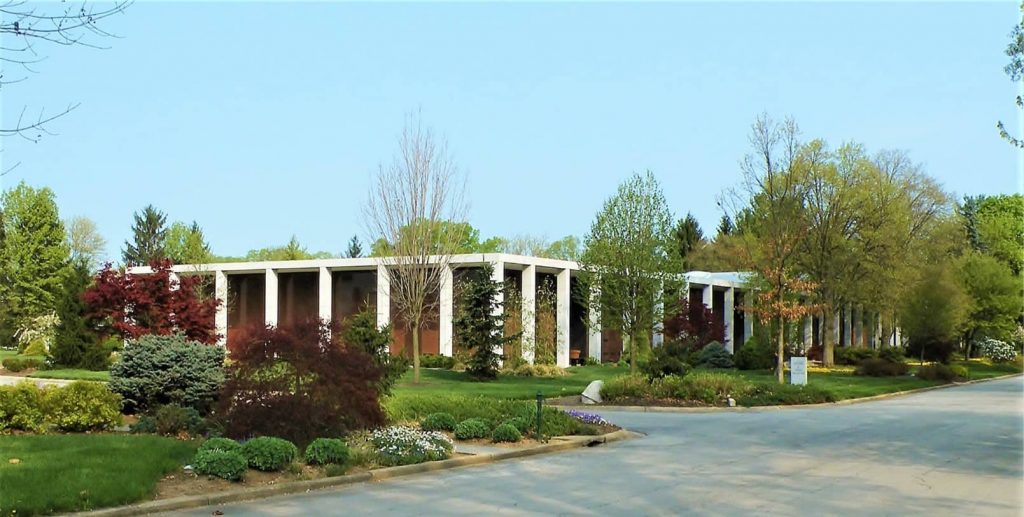 Mausolino – Community Vault – Woodside's Community Vault is located in building F, Interior (Courtyard Side) and houses cremation ashes. This option includes a simple nameplate with the interment fee. See the Sales Team for more details on this option for interment of cremation ashes.