Mausoleum – Complete Packages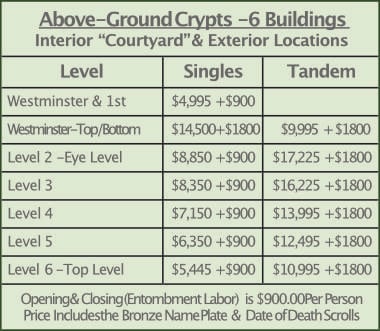 Cremation Options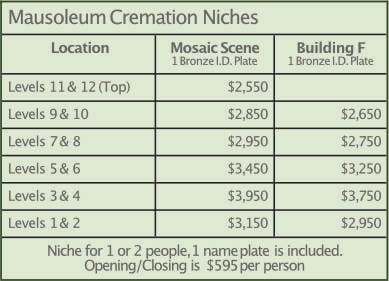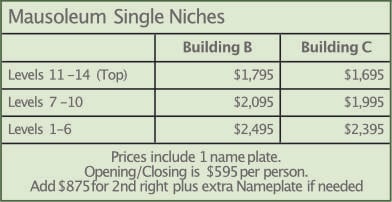 Indoor Cremation Niches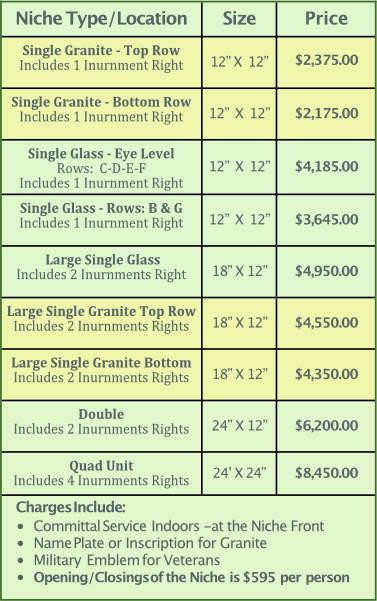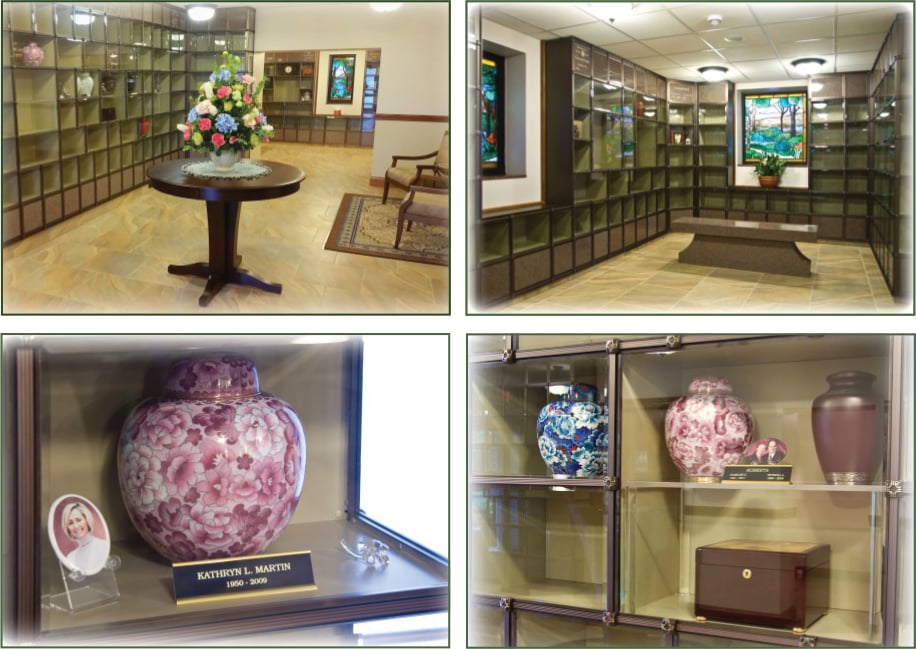 Facilities Available for Rent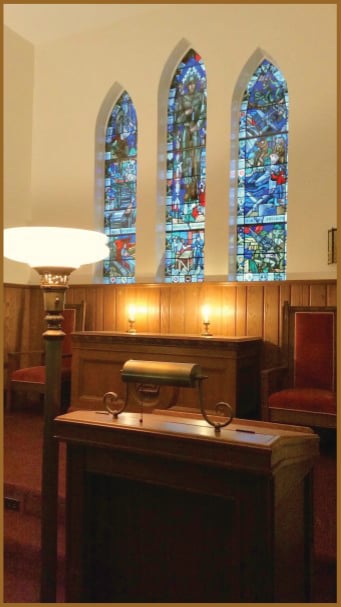 Woodside's Memorial Chapel – Seats up to 100
Rental for Visitation is $275.00 per hour. Our Chapel is a perfect setting for a Memorial Service or visitation. The chapel is located on the Main Drive and across from the Mausoleum Complex. A pipe organ has been recently installed & is available for families to use. See our staff for a list of organists.
Woodside's Community Room Seats up to 100
The room features a catering kitchen, banquet tables, & the perfect setup for gatherings after visitations or funerals. Families can bring in their own food or have it catered. Using our facilities after a funeral is not only convenient for the family but also for those attending. These services can be paid ahead if you are pre-planning your funeral.